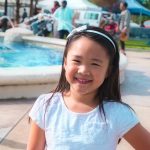 When it comes to cosmetic dentistry, we put the same amount of devotion into making sure you have a beautiful smile as we are into helping you achieve healthy teeth.
Many of our patients come to us because they've long been troubled by something about their smile – perhaps discolored or crooked teeth, an old dental injury, or a procedure that was botched by another dentist some time ago.
We have the expertise to solve any number of cosmetic problems with your teeth. We also have the general dentistry to help you get a healthier smile. Most importantly, all of our staff have the time and the willingness to sit down with you and explain each possible procedure to you so that you can make an informed decision about what's best for you.
This isn't just any decision, and we understand that. This is your smile – and you want to be able to know what to expect before the procedure ever starts. You want to understand what cosmetic dentistry can and can't do for you, and you want to know exactly what it will cost so you can make the most informed decision about what will work for you right now.
And, of course, you want a beautiful, confident, eye-catching smile.
We're here to make sure you have all of this and more. We want every one of our patients to be able to look in the mirror and be thrilled with what they see, and glad that they came to us to achieve it.
Trust us with your smile, and we'll make sure it's as beautiful as you want it to be. Contact us right now and tell us what you're hoping to achieve – and we'll take the time to tell you exactly how we can help you get it.